A 3D Surface Laser Scan Survey of a Grade II listed former toll bridge in Horsforth, Leeds, West Yorkshire
As chartered RICS surveyors our experience our offering goes beyond standard topographical surveys and having been appointed we were to carry out a 3D laser scan survey of the top and understructure of a Grade II listed former toll, now pedestrian bridge at Newlay Lane, Horsforth. This type of engineering and old construction inspection requires a new approach with use of new surveying instruments.
The Brief
The survey data was required by the client to enable them to assess the understructure of the bridge and its condition as a programme of refurbishment was due to commence as well as tie it into the 3D model as a whole.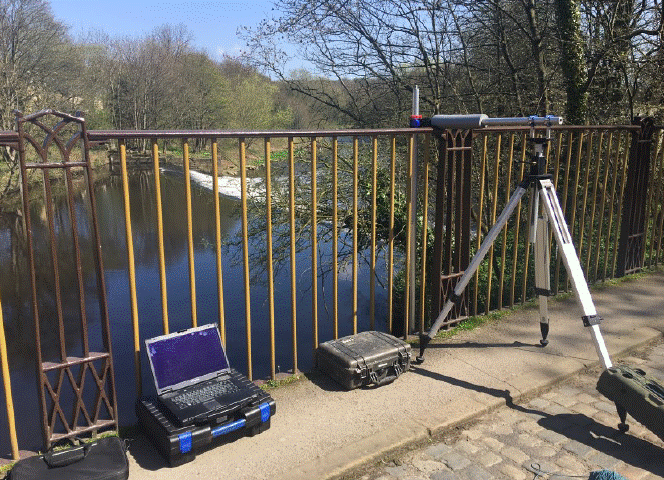 Land Surveyor – The surveys were geo-referenced to OSTN 15 National Grid.
The Solution
Surveying the understructure of the bridge was difficult due to the location above the River Aire, limiting the use of many surveying methods. As experienced geospatial engineers we utilised a specialist FARO laser scanner inverted and suspended over the side of the bridge and carried out a 3D laser scan survey of the understructure. The FARO was also used to scan the top part of the bridge as well, in order to generate a complete 3D model of Newlay Bridge.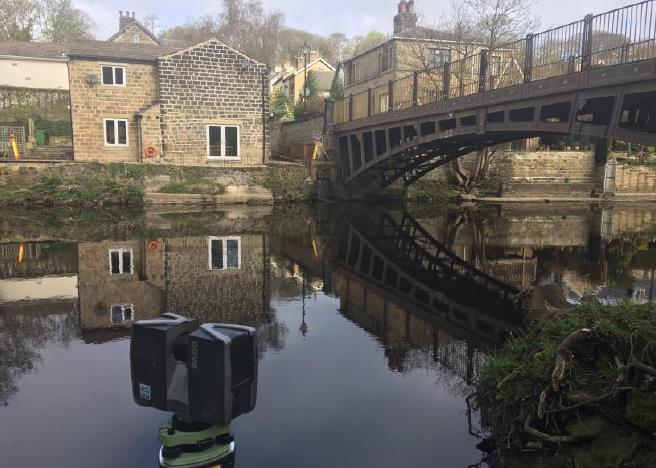 The Deliverables
The client was provided with a geo-referenced 3D laser scan point cloud of the bridge and adjacent river banks in RCS/RCP & DXF, E57 and LAS for viewing in Cloud Compare.
We cover the whole of the UK including London, Birmingham, Leeds, Glasgow, Sheffield, Bradford, Edinburgh, Liverpool, Manchester, Bristol, Wake field, Cardiff, Coventry, Nottingham, Leicester, Sunderland, Belfast, Newcastle upon Tyne, Brighton, Hull, Plymouth, Stoke-on-Trent, Wolverhampton, Derby, Swansea, Southampton, Salford, Aberdeen, Westminster, Portsmouth, York, Chester, Cambridge, Salisbury, Exeter and Bangor.