The town of Ystalyfera in South Wales has been affected by landslips for over 100 years. In recent years, landslips have become more common in the area and rows of terraced properties have been served prohibition letters ordering residents to leave for their own safety.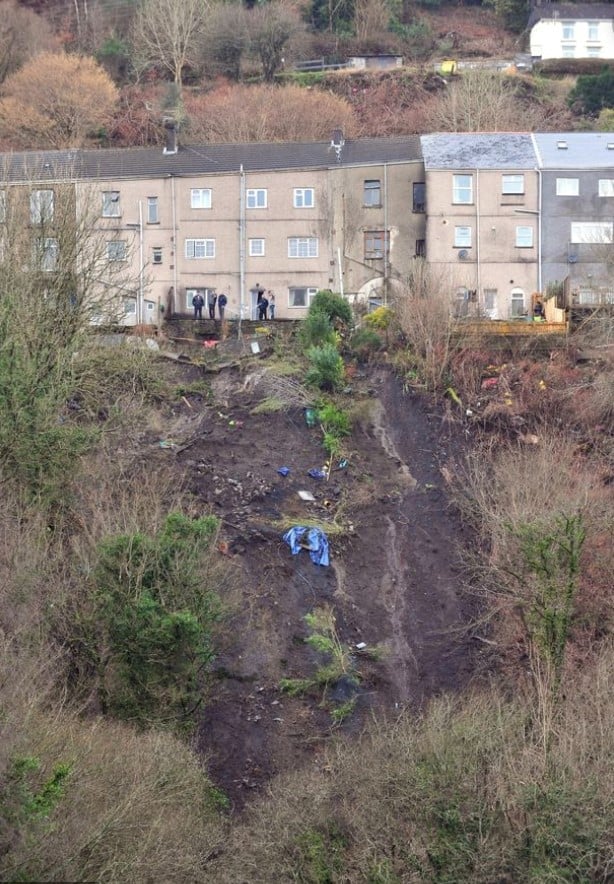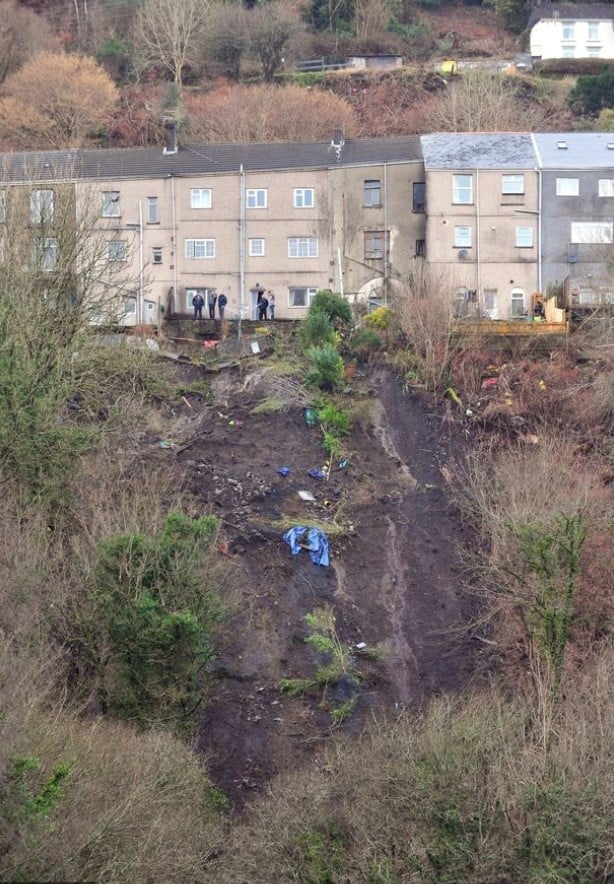 In late 2017 Geoterra and FlyThru were engaged as experts by Neath Port Talbot Council and Earth Science Partnership to capture aerial and ground data that would assist in monitoring any movement occurring on the mountainside in the highest possible amount of detail. This process would go in to 2018 and beyond and because of the potential outcomes of moving families out of the path of potential landslides the data captured would have to be absolutely precise in its nature.
High-quality photogrammetry data would usually be used to render 3D models of the area, and repeating data acquisition over set periods of time would allows the different models to be compared and any land movement between models detected. However, as the mountainside at Ystalyfera is an area of dense vegetation LiDAR data was also required. LiDAR is unique in being able to use harmless lasers to penetrate through vegetation, allowing detailed digital terrain models to be produced even below a dense forest canopy.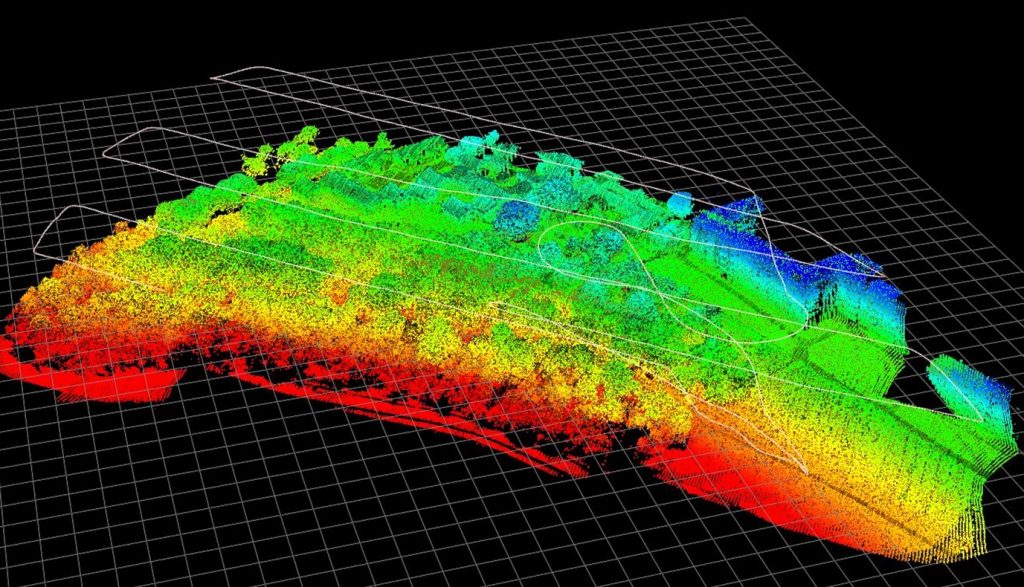 LiDAR can reveal fantastic detail of an area but the data itself can be difficult for a non-specialist to immediately interpret. For this project, FlyThru therefore overlaid captured aerial photogrammetric data on the detailed LiDAR models, thereby allowing client engineers to analyse the mountainside using both the clarity of photogrammetry and detailed terrain information provided by the LiDAR data. This data was then added to ground data taken by Geoterra enabling us to determine where we had movement of ground between the base survey and subsequent surveys by producing isopachyte coloured contour plans to show differences in ground levels.
The team's data has also been used to help communicate the geological activity to concerned local residents via open meetings and press releases, helping them to clearly visualise the extent of the geological activity and engineering works.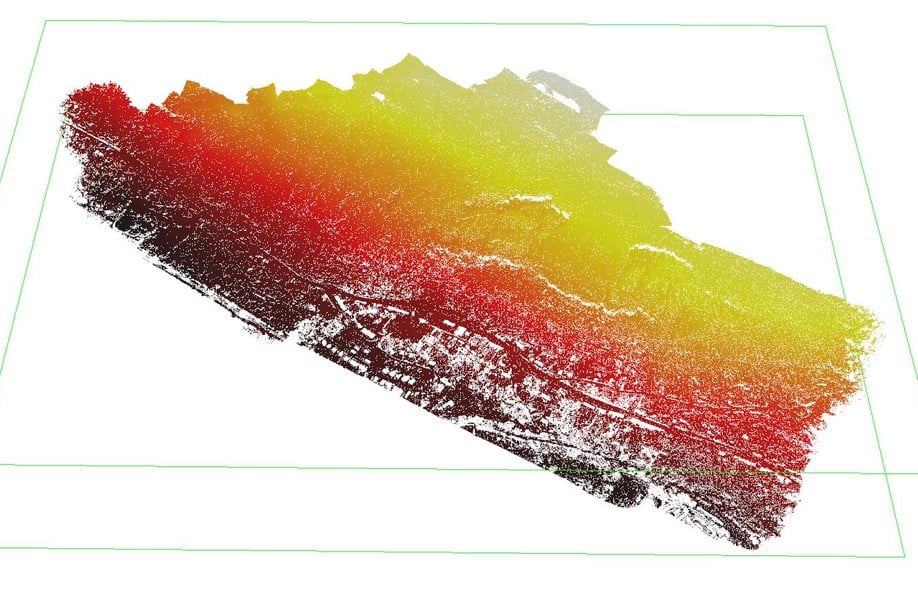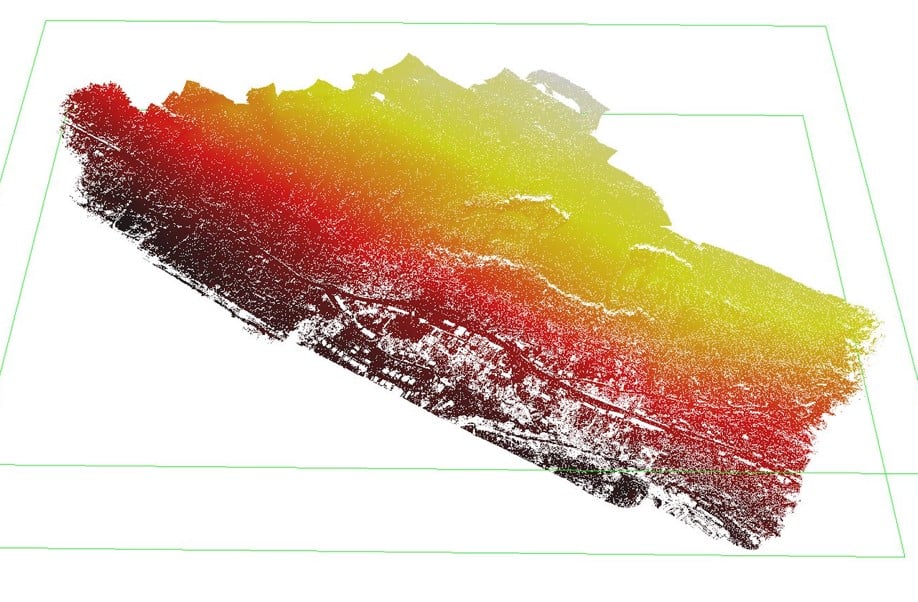 This project is of great importance and the data captured has allowed relevant authorities to make decisions as to escalate to a major public health and safety threat. National newspapers and organisations including the BBC and The Guardian have reported on this project and both FlyThru and Geoterra are incredibly proud to have played their part in this major engineering project and potentially saving lives.